The "GPS" for your lifelong learning & training
INSIGHTS is proud to announce the launch of the Continuous Professional Development Tracker – Your online record of your actions, endeavours and achievements on INSIGHTS.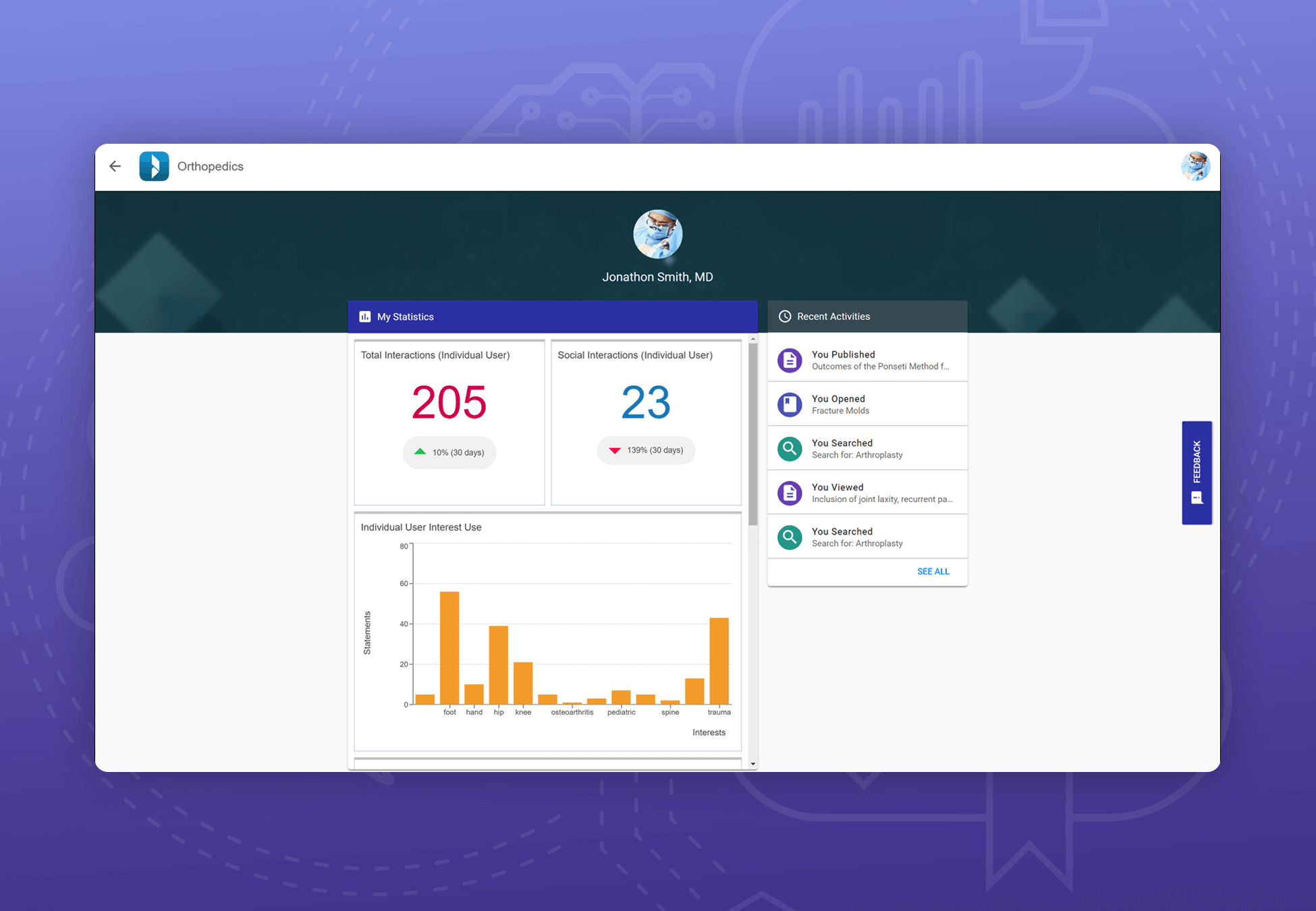 Image: my activities
Available now, the CPD Tracker is a dynamic record and overview of your ongoing professional learning and training activities, like article readings and shares, video views, or course participations. It allows you to monitor your continuous learning efforts and achievements and compare yourself to prior periods and peers. In addition, it is designed to provide you with continuous guidance on your individual learning and professional pathway, just like a GPS does.
You are in full control of what is tracked and saved in your record, and you can easily delete past activity from it. Soon, you will be able to also grant permissions to other users and third parties (like education providers or employers) to access all or parts of your CPD Tracker, and you will also have the ability to export and download your CPD Tracker in an easy-to-share format.
Accessing your Continuous Professional Development Tracker on INSIGHTS
Log in to your INSIGHTS web application
Find the "My Activities" page in the left sidebar
Editing your Record
In "My Activities" click the three dots on a card to activate a dropdown
Click "Delete" to remove the item from your Record
We welcome your feedback, ideas and questions. Let us know how we can make the Continuous Professional Development Tracker better – and your life easier.
To your continuous success! Thank you for being part of the INSIGHTS community.
Your team at Medical INSIGHTS
Watch our vision video below to see where INSIGHTS is going: